I am still having trouble with gauges and zimmerman sweaters. No matter how many times I knit a swatch and then count the stitches, divide by four, then multiply by my bust, the number of stitches always comes out way too much. What is up with this?
Finally, in a desperate attempt to making something lovely with some Lana Grossa I have, I just took 30 stitches off the 188 I was supposed to have and cast on. This is now the beginning of what I think will be a beautiful (raglan?) sweater.
I have never loved k2 p2 rib so much in my life. I want more of this wall, I bought it for $1.50/ball at Lincraft. I hope they have more.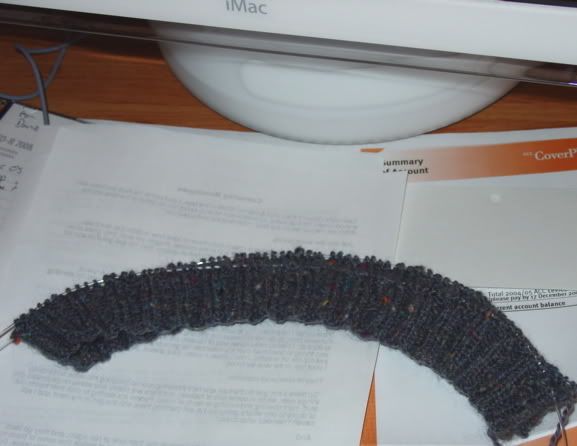 Here is a close up of the wool, it's Lana Grossa Mylord in a beautiful grey with green slub and beautiful flecks of every other bright colour imaginable. It's going to make my finished object look like a homespun sweater that collided with a kindergarden painting.